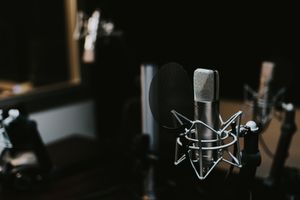 Lionel Burgess is the President/CEO of YOUNGLion Group Entertainment, a Studio Recording, Videography and barbering entertainment firm. Lionel is a pioneer and innovator with many years experience in DJing and production industry. Lionel Burgess has a proven track record of success in launching new business and direction operations for YOUNGLion Group Entertainment LLC. 
MOBLE DJ SERVICES 
Need DJ for services for a Birthday party, Private Event, Corporate Event, School Dance, Weddings, House Party, Backyard Party, Grand Opening, or  any another event? Im here to give to the desired services you're looking for. Please book us  by clicking the link above or below to discuss further planning for your event.  
*Packages Varies as for function needs* Genres Pop, hip hop, Rap, soul, R&B, Oldies  
Rates Vary 
BEAT PRODUCTION
Beats are the lifeblood of music as there can be no music without beats. Choosing or creating the right hip-hop beat might not be an easy task and it takes the right kind of producer or beatmaker to know the right rap beats that will suit a song. 
VIDEO PRODUCTION 
Your successful video project begins with a vision. We never "wing it" at YOUNGLion Group Productions, because a step by step plan is the only way to ensure the video doesn't just look nice; it does what you need it to do. Our team will brainstorm ideas, develop the script and can even deliver a storyboard prior to production so you know what your finished video will look like before shooting begins. 
Drone videography is transforming our industry, and YOUNGLion Group Productions is ahead of the curve. Drone (sometimes called aerial) videography takes your video to new heights with sweeping, theatrical movements to make your location look impressive.